NEURON-DONES: research on large scientific facilities applied to IFMIF-DONES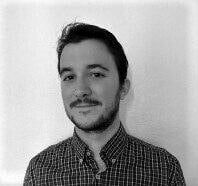 Fernando Rubio, Smart Energy Engineer en Cuerva
| | |
| --- | --- |
| Dates | October 2022 - July 2025 |
| Project website | Not applicable |
| Leader | OROLIA SPAIN S.L. |
| Reference | EXP - 00154095 / MIG - 20221067 |
| Financing entity | This project, with file number MIG-20221067, has been subsidised by the CDTI - Centro de Desarrollo Tecnológico y la Innovación - through the call of the "CDTI Missions" Programme 2022 and by the European Union - NextGenerationEU - Recovery, Transformation and Resilience Mechanism. |
Context
The NEURON-DONES project was designed with the aim of carrying out research to ensure the optimisation and improvement of processes at IFMIF-DONES in order to make the latest technological and industrial trends available to the infrastructure at an early stage for optimal implementation. To this end, NEURON-DONES relies on four key vectors. On the one hand, the Sustainability of the solutions, while at the same time addressing the latest aspects of Security. NEURON-DONES will also make use of artificial intelligence to ensure Intelligent Operation Management, which enables a rapid evolution of the systems and the operation plan until stable operation is achieved. Finally, Data Flow Optimisation will be addressed as an enabler and orchestrator of intelligence.

To cover each of these four critical aspects for industrialisation, the following research will be addressed in NEURON-DONES:
Sustainability
Intelligent management of the electricity system (including the external and internal grid).
Integration of the H2 vector, renewables and innovative storage systems.
Self-consumption with renewables, H2 and cogeneration.
Lithium purification, recycling of Ytrium getters and post-processing and recycling of Tritium.
Security
Redundant physical monitoring of security-critical elements.
Rapidly deployable, high-capacity, low-cost, end-to-end cyber security.
Intelligent operation management
Advanced artificial intelligence for correlation and anomaly analysis, for continuous process improvement.
Immersive robotic teleoperation to minimise stoppages due to interventions in low accessibility interventions in environments with low accessibility.
Configuration control (BIM) and thermo-graphic monitoring by quadruped robot.
Intelligent assistant for visualisation and post-mortem analysis of events.
Quantum computing applied to artificial intelligence for Large Scientific Infrastructure (GICs, by its acronym in Spanish).
Data Flow Optimisation
Deterministic and high-precision time synchronisation (White Rabbit +TSN).
Distributed and synchronised digitisation of plant signals by means of low-latency networks and high low latency and high transmission security (TSN + Cybersecurity).
Digitalisation and control of extended frequency radio frequency signals (LLRF-GHz).
Objective
The main objective of NEURON-DONES project is to advance in the critical technologies needed to make the leap from GICs "capable" of demonstrating their scientific objectives to "intelligent" facilities that can be optimised efficiently and early on. In this sense, and aligned with the project milestones, the objectives are grouped into 4 blocks:
Advancing in the plant's sustainability: Research into the optimisation of power flows, designing a

micro-grid with anticipation capacity, integrating high-power Uninterruptible Power Supply Systems and

developing systems for the sustainability of the lithium life cycle.

Advancing in the plant's safety

: Research will be carried out into active monitoring technologies, sensoris

ati

on and diagnostic systems for monitoring critical elements and the aim is to establish cybersecurity me

Intelligent Management of the operation

by means of a remote manipulation system and intelligent supervision systems.

Progress in the Data Flow Optimization by means of a new timing subsystem, a wireless deterministic telecommunications system, a module for local collection/transmission of timing signals and a signal acquisition and control system.
Cuerva's role
In the NEURON-DONES project, Cuerva will act as operator of the developed microgrid, given its experience in other European projects and its role as operator of the distribution grid where the IFMIF-DONES project will be hosted.
It will work with TECNALIA to optimise the necessary energy input, develop a digital model of the grid and research the modelling of an Energy Management System (EMS), which will act on the basis of the current and future state of the grid.
Project's consortium