Industrial and Building Services
We have extensive experience in design, construction, conservation and optimization of electrical and energy infrastructures and at the same time we achieve improvements in consumption. We undertake large projects in numerous sectors in a comprehensive manner.
Completed project
Costa Tropical Water and Services
In order to be energetically self-sufficient, we installed 7 photovoltaic plants and 5 electric vehicle chargers.

With 1.733 solar panels of 545 Wp, the complete installation reaches a power of 1 MWp. This will allow them to produce 1.5 GWh of green energy per year avoiding the discharge of 689 tons of CO2.
Completed project
Caja Granada
We built a PV plant for self-consumption without surpluses with a power of 230 kW on the roof of the Cultural Center, consisting of 495 solar modules of 495 Wp.

Also, we installed the voice/data and audio-visual network in the building of the Museo Memoria de Andalucía (Memory Museum of Andalusia).
Completed project
Herogra Fertilizantes S.A.
We have carried out a photovoltaic installation for self-consumption without surpluses with a power output of 1 MW in the company's facilities, composed of 2,210 solar modules of 455 Wp and 9 photovoltaic inverters.
Ongoing project
Hospital Vithas Xanit Internacional
We have conducted the expansion of the medium voltage installation by providing the hospital, located in Benalmádena, Spain, with a new 800 kVA transformer and a 550 kVA generator set, reaching a total power forecast of 757.5 kW. We have installed the electrical and telecommunications systems for the new operating.
Completed project
Residencia Universitaria LIV Student
We made the interior electrical installation, transformation centres for power supply and installed data and video surveillance systems in this new student residence with capacity for 470 people.
Completed project
Aceites Maeva
We carried out a photovoltaic installation for self-consumption made up of 1,395 modules of 450 Wp each.

This plant has an average production of 946 MWh/year, which means avoiding the discharge of 364 tons of CO2.
Completed projects
UGR Fine Arts Building
After the expansion with a new module of the Fine Arts building of the University of Granada, the works we have carried out in this new building are: interior and exterior lighting, power supply for machinery in the workshops and air conditioning, pre-installation for anti-intrusion systems, air conditioning and hot water systems.
Completed project
ASPACE Granada
We carried out a high-efficiency photovoltaic self-consumption installation composed of 125 monocrystalline modules of 440 Wp each. The objective was an average annual saving of 53% in its energy consumption. We also provided the association with an electric vehicle charging station powered by the plant.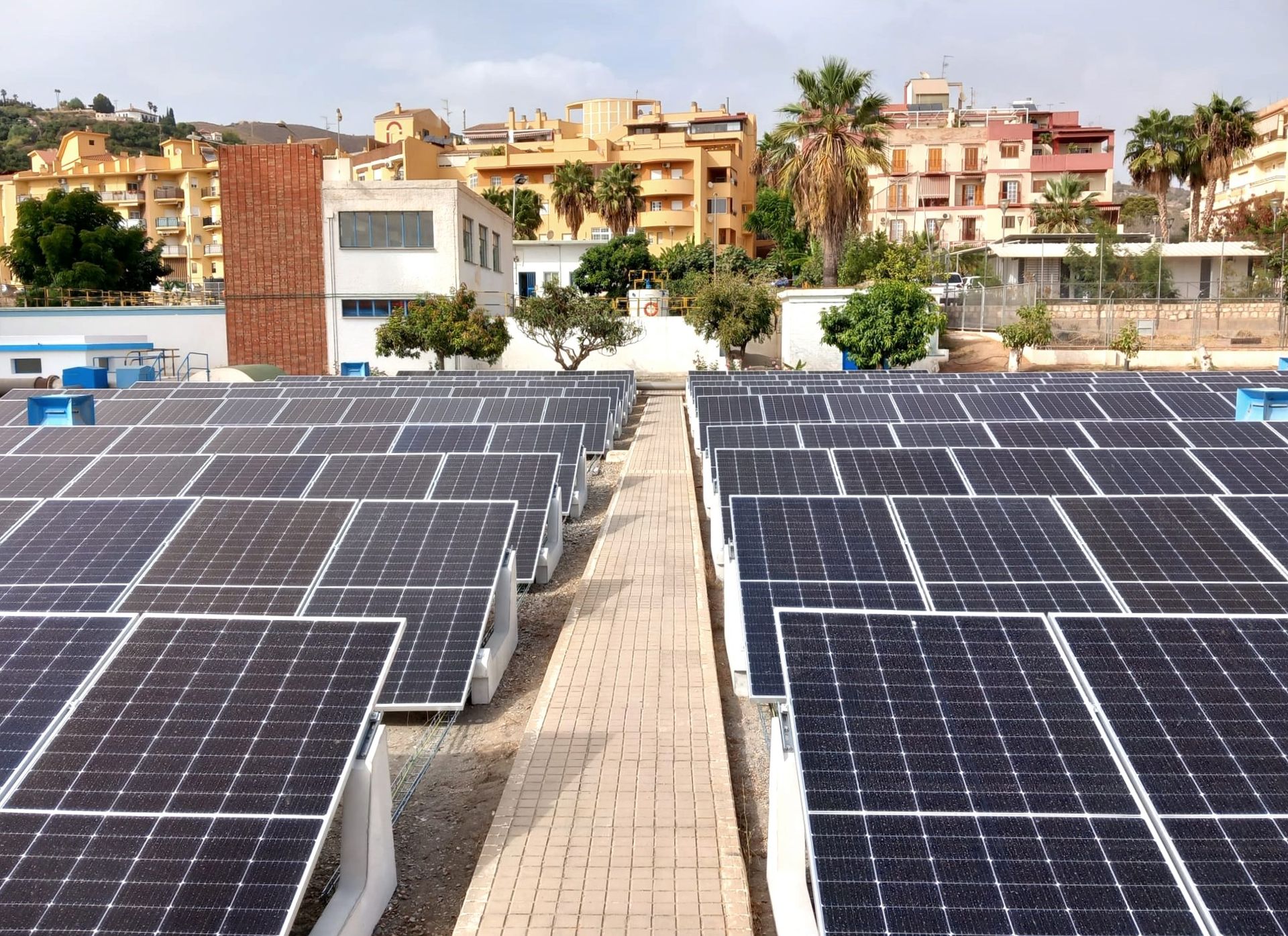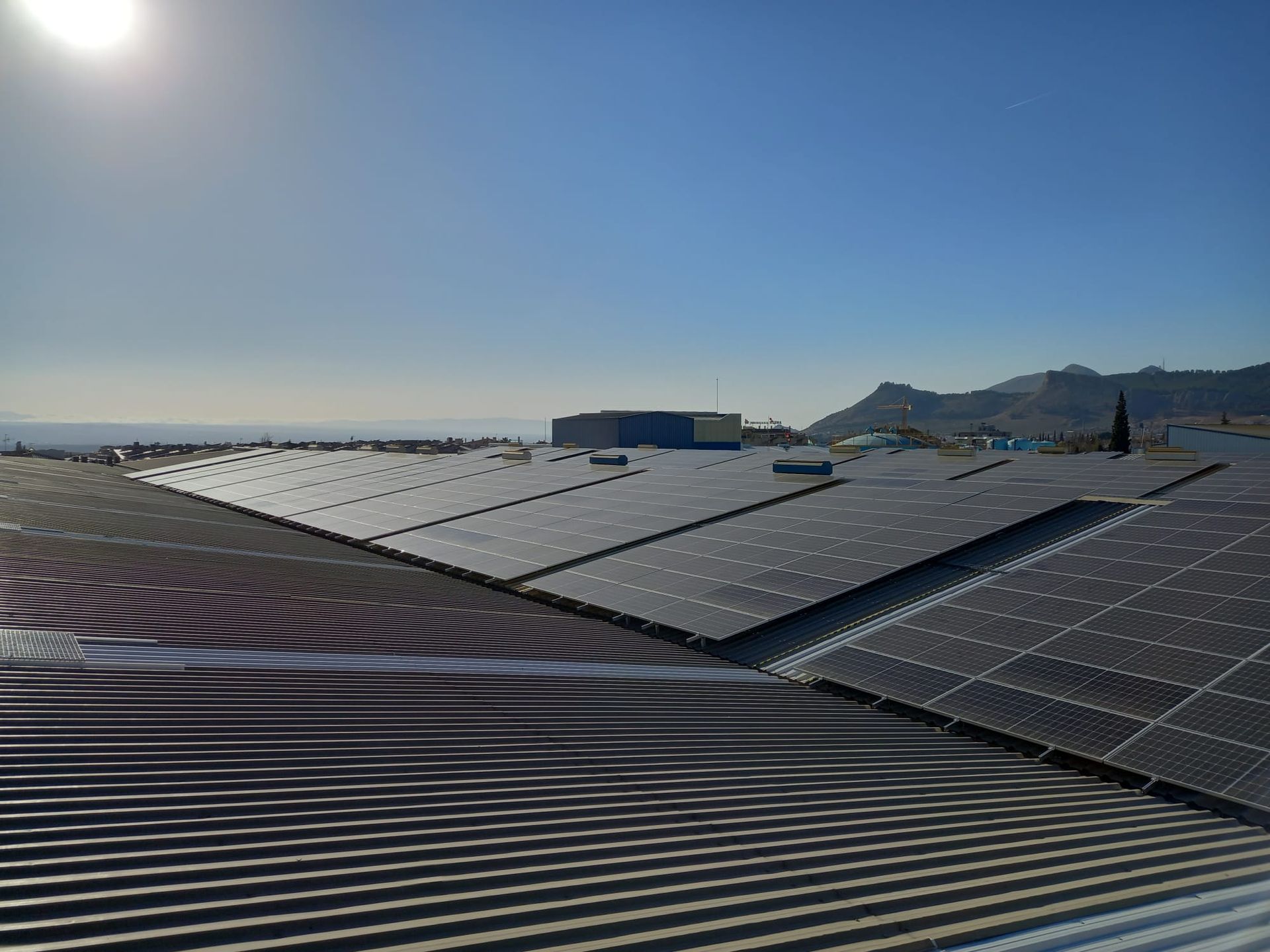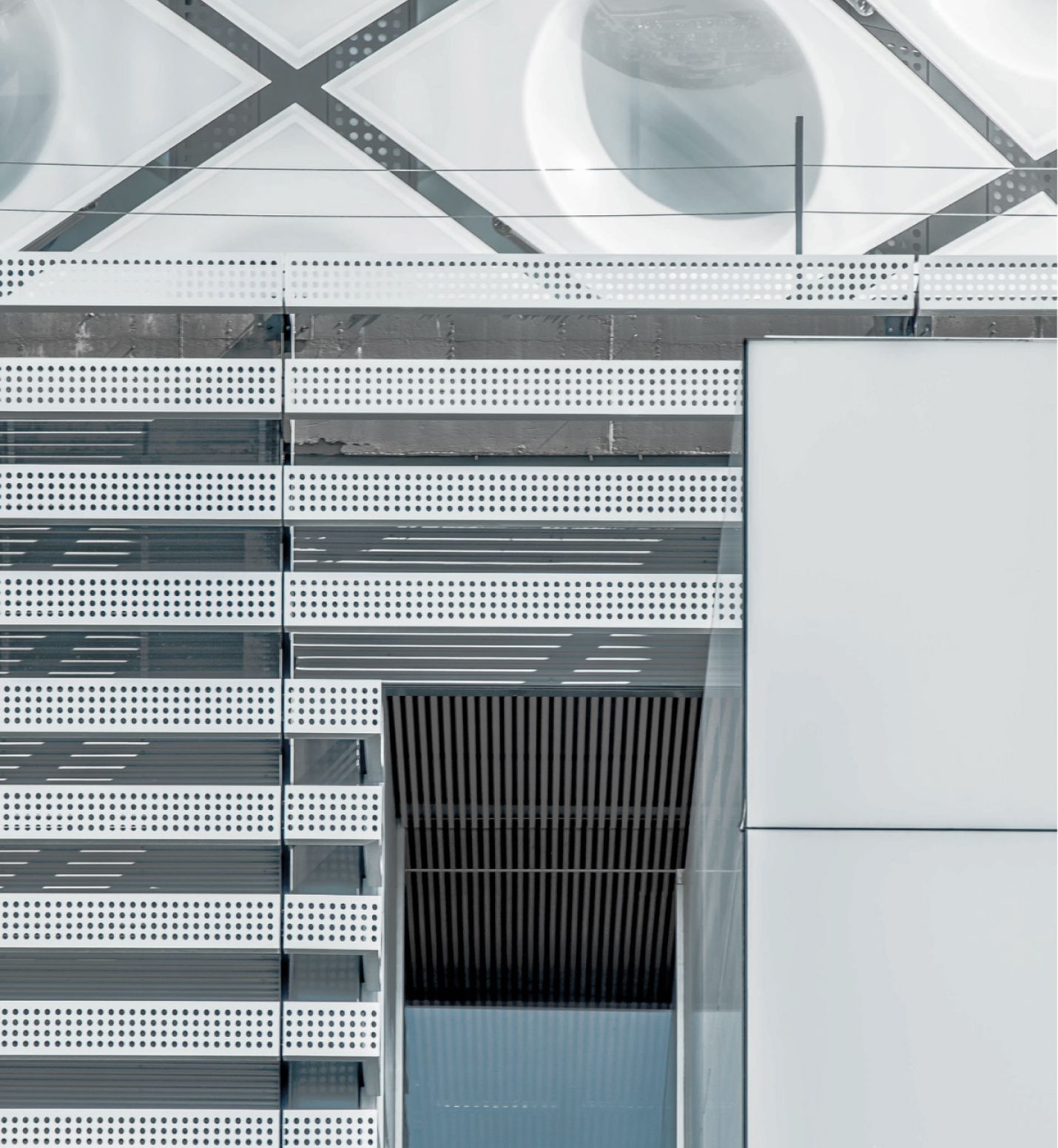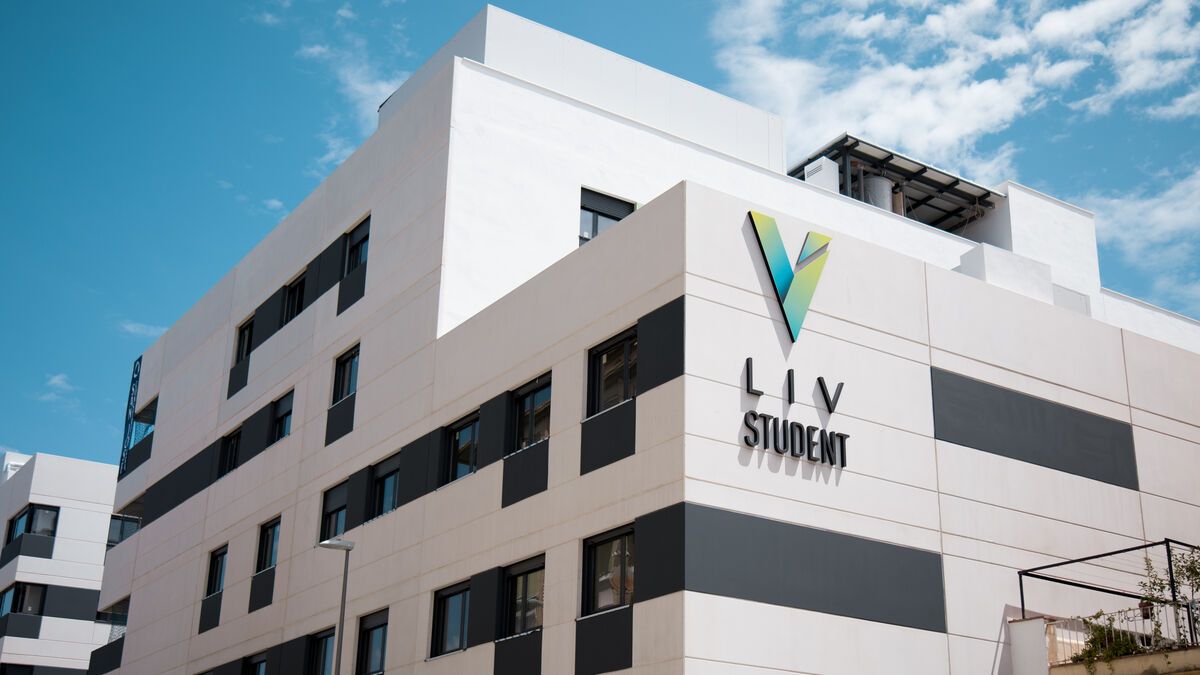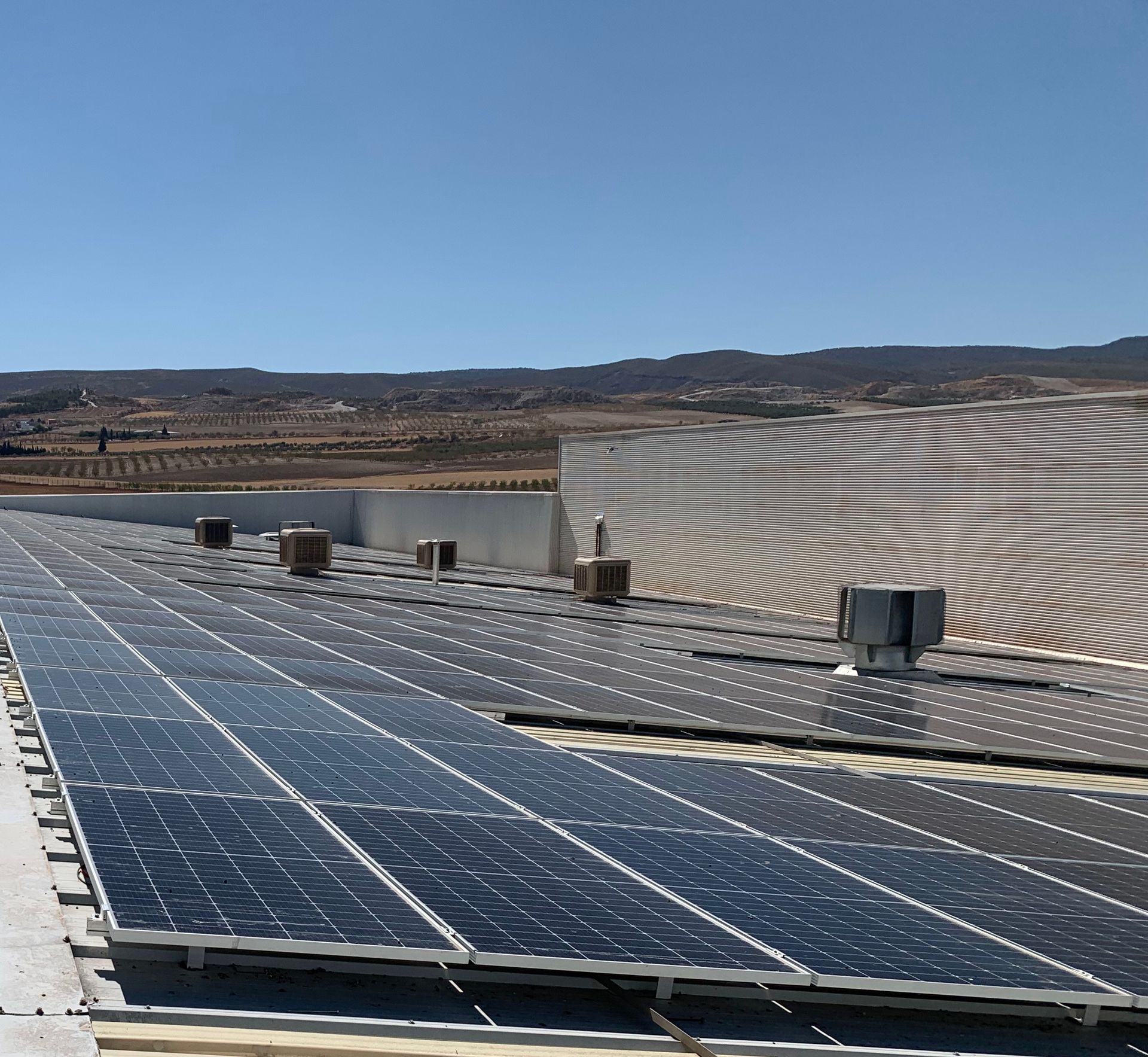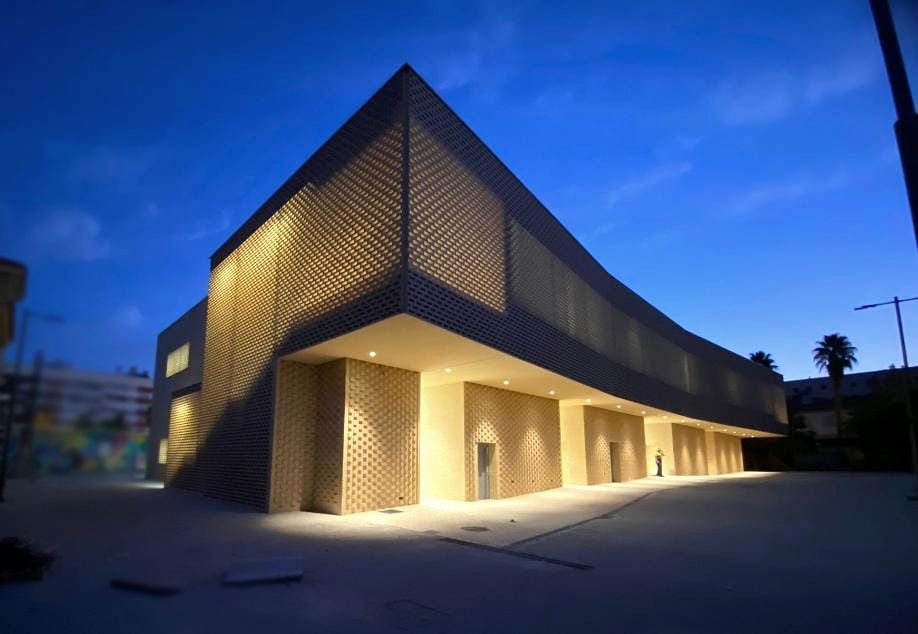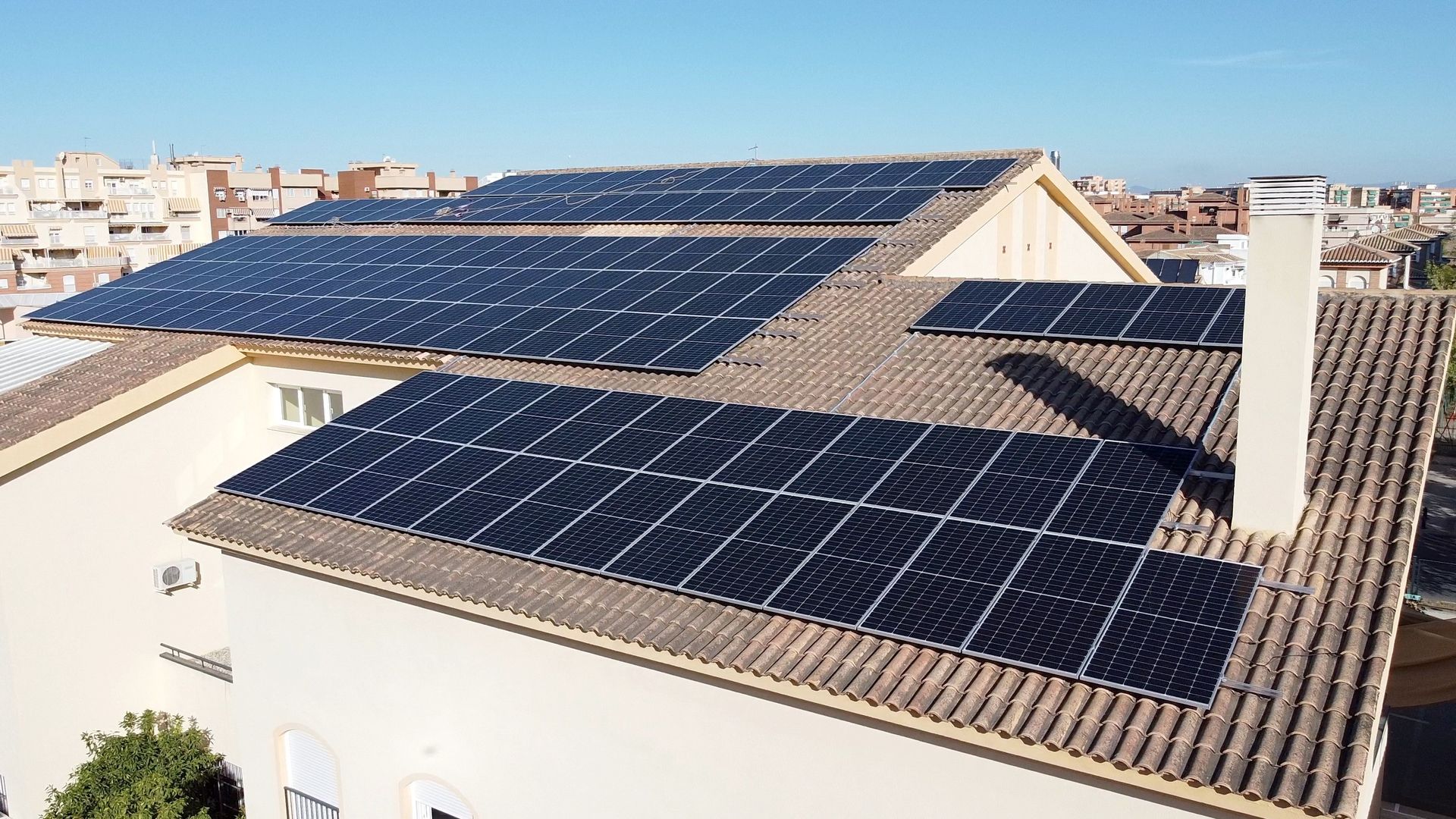 Construction of generation plants
We bring energy to the customer, offering a tailor-made service from start to finish, with no upfront investment and ensuring good functioning and a long service life.
Electrical installations
We conduct customized full-EPC projects for photovoltaic self-consumption, guiding our customers through each phase of the installation. In addition, we subsequently conduct performance analysis, monitoring and maintenance.
Photovoltaic self-consumption
We manage each phase of photovoltaic installations for self-consumption for numerous industries and public institutions, from the initial study to maintenance. We do so in a personalised way to provide our customers with more sustainable and efficient energy services.
Telecommunications and voice&data
We carry out special installations of audio, video, data, communications and automation. We work on the implementation of domotic systems in homes and processes automation in industries.
Electric mobility
Deployment of public and private infrastructure of recharging points for electric vehicles in strategic destination and route locations.
Energy efficiency 4.0
Through the use of algorithms and engineering, we carry out studies to detect inefficiencies and improvements in the processes. We propose improvement options to reduce consumption and optimize installations and thus achieve short-term savings.
Energy agreements
Weestablish long-term energy purchase agreements and contracts, based on PPA contracts, between renewable generators and final consumers.
Large Construction Companies
We work with the main construction companies in the country, providing services for the installation and assembly of entire projects, from the electrical and telecommunications systems to accesses, video surveillance cameras and public address systems in hotels, residential homes and shopping centres.
We already provide these services to companies like Sacyr, Dragados, Ferrovial or San José.
End client
Industrial
We offer updates and modifications for industrial processes, security and telecommunications systems, logistics warehousing for large factories, photovoltaic installations and energy efficiency services, among others.
We already provide these services to companies like Puleva or Abbott.
Offices
Office expansion and renovation, considering lighting, CPD, CCTV, communications, electronic controls, circuits and energy efficiency, among others.
We already provide these services to companies like El Corte Inglés and the regional government of Andalusia (Junta de Andalucía).
Residential Buildings
We conduct low and medium voltage electrification works in residential buildings, interior electrical installation for homes/rooms, and telecommunications facilities and data networks for housing estates and university residences, among others.
We already provide these services to companies like Valeo Management or Adeas Holmes.
Hotels
We offer electrification works and electrical installations along with additional services specific to this type of businesses, such as audiovisual systems, access control, CCTV, security systems, fire systems, public address systems, conference sound systems, and more.
We already provide these services to Áurea Catedral or Áurea Washington Irving.
Did you know that your energy can help you reach further? We can help you optimise your resources.