Energía 4.0: Promoting the digitalisation of the grid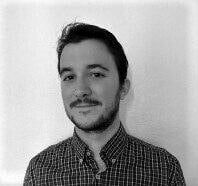 Fernando Rubio, Smart Energy Engineer en Cuerva
Advanced sensorization to monitor and export data with direct application in the digital transformation processes of the grid
| | |
| --- | --- |
| Dates | July 2022 - April 2023 |
| Leader | Clúster onTech Innovation |
| Reference | AEI-010500-2022b-110 |
| Financing entity | Project funded by the Ministry of Industry, Trade and Tourism (MINCOTUR) within the AEI support program to help improve the competitiveness of Spanish industry, and with the support of the European Union through the Recovery, Transformation and Resilience Plan. |
Description
Through Energía 4.0, Cuerva participates as a member of a consortium made up of the onTech Innovation Cluster, Orolia Spain, Plain Concepts and Soincon.
They seek to promote the digitalisation of the grids (Smart Grids) using time synchronization as an engine. In particular, they focus on electrical substations and transformation centers that require the replacement of analog and power technologies with programmable digital devices and software tools aligned with the Industry 4.0 trend.
Objetives
It is intended to integrate a solution that specifically meets the following objectives:
Increased precision and reliability of synchronization technologies for Smart Grids through network technologies..
To establish a backup mode for the time source by using robust satellite (GNSS) solutions for time distribution capable of minimizing the impact of natural or third-party interference on electrical infrastructures.
Development of grid's monitoring capabilities in real time according to the latest advances in industry 4.0.
Development of time transfer solutions in secure Ethernet networks for the digitization of electrical networks.
Development of predictive algorithms.
In those scenarios where no problems are detected, optimize the operating limits of the

Flexibility Service Provider (FSP)

so that they can get the best possible performance from the asset. In other words, it seeks to allow the maximum possible interaction between the network and distributed resources.
Cuerva's role
Cuerva will make available part of its electrical infrastructure to the Energía 4.0 project as a Distributor, specifically, part of its distribution grid located in Escúzar (Granada).
Cuerva has deployed in this town a large number of media devices (SmartMeters) over the last few years, which have consolidated a highly digitized network, known as the Living Lab. In this way, Cuerva will be able to increase the security of its network in critical areas and, thanks to the development of new monitoring capabilities, improve network maintenance and operation techniques for its workers.