Cuerva successfully commissions its photovoltaic solar plant "Camino de Ácula"
Ácula will generate 10.3 GWh per year of clean, sustainable energy, the equivalent of the consumption of more than 3,000 households in the area. As a photovoltaic solar plant developed, built, commissioned and operated by Cuerva, it represents a success in all phases of a renewable generation project and a leap in quality for the company.
---
Granada, 21 February 2023. Cuerva, the local electricity distributor, has successfully commissioned its new photovoltaic solar plant "Camino de Ácula" in the municipal district of Ventas de Huelva, Granada. With a total of 9,440 monofacial monocrystalline PV modules, each with a power rating of 530 W and an installed capacity of 5.57 MWp, this solar plant provides clean, sustainable energy to roughly 9,443 residents in its designated distribution area.
A pioneering development for Cuerva as a full EPC project
As their first sustainable photovoltaic plant conceived as a full EPC project, Camino de Ácula marks a turning point for the Granada-based company. It means that all project phases from conceptual engineering through development to detailed engineering, procurement and construction (EPC) have been carried out using in-house human and material resources. Engineering, procurement and construction.
According to Beatriz Jaldo, Head of Renewable EPC at Cuerva, "this project was an exciting challenge: the first time Cuerva's Generation Department had conceived, developed, built and operated a photovoltaic plant. We are aware of the challenges posed by the energy sector today, but this experienced team is ready to meet all and any demands that may arise. We approached the four-month construction period with decision and brought it to a successful conclusion".
Although Camino de Ácula was Cuerva's first full EPC project, it is not their first O&M contract since they have been operating and maintaining Parque Metropolitan Solar located in Escolar since 2013, a plant consisting of 23,184 photovoltaic modules with a power rating of 220 W each and an average annual production of 10.3 GWh. In fact, there are notable differences between the structure of these two plants: "Camino de Ácula is composed of fixed structures (therefore easier to operate and maintain) while Parque Metropolitano Solar has trackers and is therefore more challenging" explains Laura González, Head of Renewable O&M at Cuerva. "We perform both corrective and preventive maintenance of the facility to anticipate any problems that may arise and are constantly working to maximise plant performance".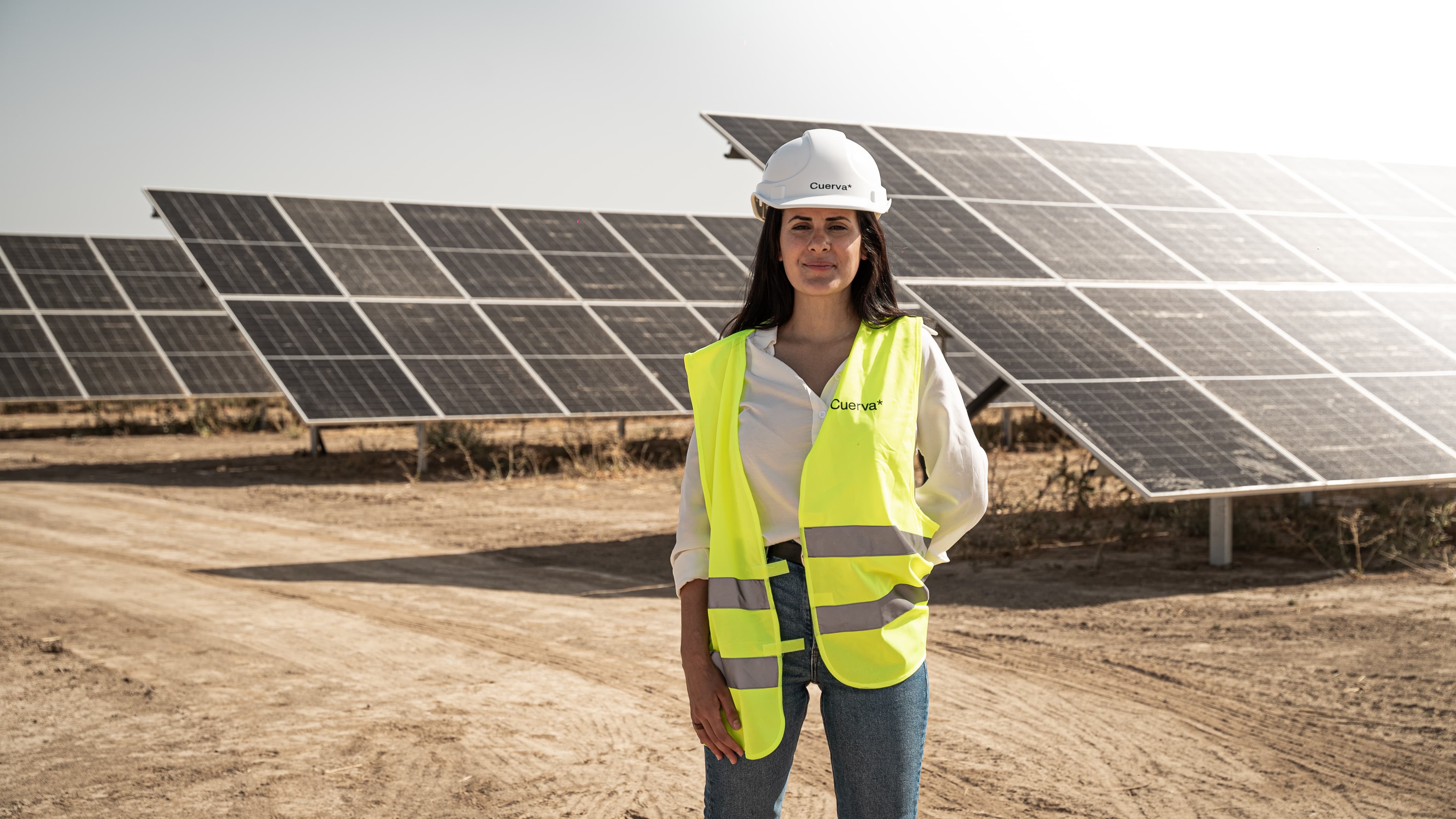 Laura González, Head of Renewable O&M at Cuerva
In the past year Cuerva has also taken on other O&M projects for hydroelectric plants nationwide on behalf of third-party customers. This work shows that the company's proven know-how and experience in the field of renewable energy is not only deployed to enhance the performance of its own facilities, but also to provide services to others.
A small-scale plant that fosters local industrial development while respecting the environment
An investment of more than 3.8 million euros was required to complete the plant, which has created around 100 new direct and indirect jobs during the construction phase alone. Most of the companies involved in developing and completing the solar plant are from Granada, which means that the project fosters local employment and boosts its potential.
Cuerva has once again demonstrated its firm commitment to the environment, the local flora and fauna and its respect for its surroundings throughout the development and construction of this new photovoltaic plant. It underlines the fact that the company's projects are designed as small-scale sustainable facilities (the plant occupies 7.75 hectares, while other large-scale projects require from 500 up to 1,000 hectares). Their mission is to enhance the power supply quality in the areas they serve and to contribute to the industrial development of these more thinly-populated rural areas.
As María Dolores Delgado, Head of Renewable Developments at Cuerva and heavily involved in this project from its beginnings puts it "we are so excited to see how a project that emerged from almost nothing, from just a plot of land to be studied, has now become a reality." Behind every file, every contract and every conditioning factor there are hours and hours of work to achieve on-time construction and start-up of the plant. It has taken months of hard work that are now rewarded with something substantial, something tangible. We conceived it, we've seen it grow and we are proud to see it working at full capacity.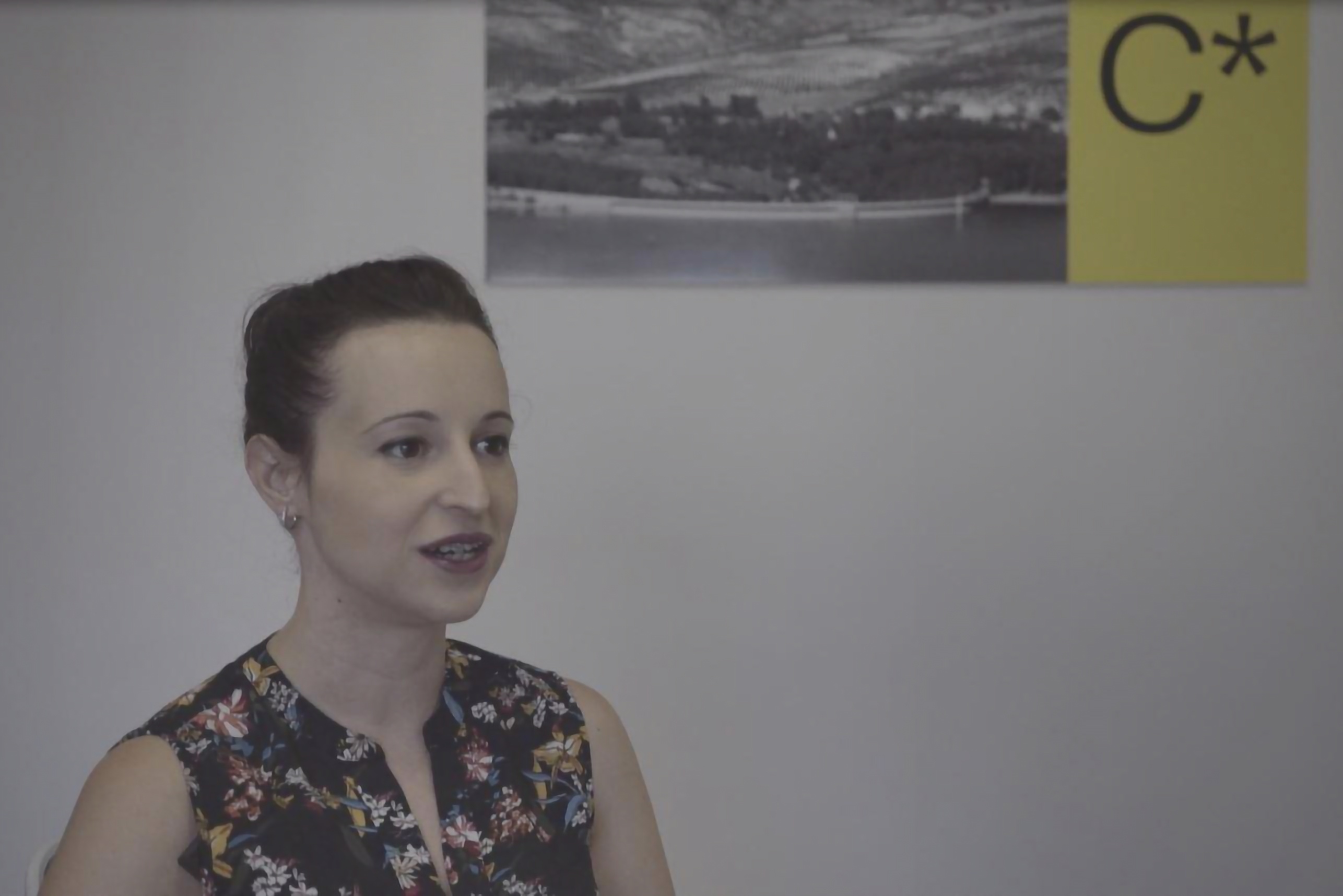 María Dolores Delgado, Head of Renewable Developments at Cuerva.
Along with the plant we had to build a 20-kV switching centre in the vicinity as well as a medium-voltage underground evacuation line that will connect the plant's transformers to the switchgear to transport the energy generated from the plant to consumers, thus driving environmental protection and integration into the community.
2,575 tons of CO2 that will not be emitted into the atmosphere due to its 9,365 PV modules
Thanks to its average annual clean energy production of more than 10,000 MWh, the "Camino de Ácula" photovoltaic solar plant with 4.8-MW capacity (5.57 MW peak power) prevents the emission of 2,575 tons of CO2 into the atmosphere, the equivalent of planting 8,218 trees.
Respect for and commitment to the environment and nature are evidenced in a series of environmental protection measures during construction, including – but not limited to – the following:
Dedicated fencing with fauna-specific mesh to enable transit of wildlife.
Road watering during the construction to prevent emission of dust.
Creation of exterior perimeter hedges with grassland shrubs.
Reservation of areas that will serve as biodiversity reserves and management zones that facilitate rest and reproduction for birds.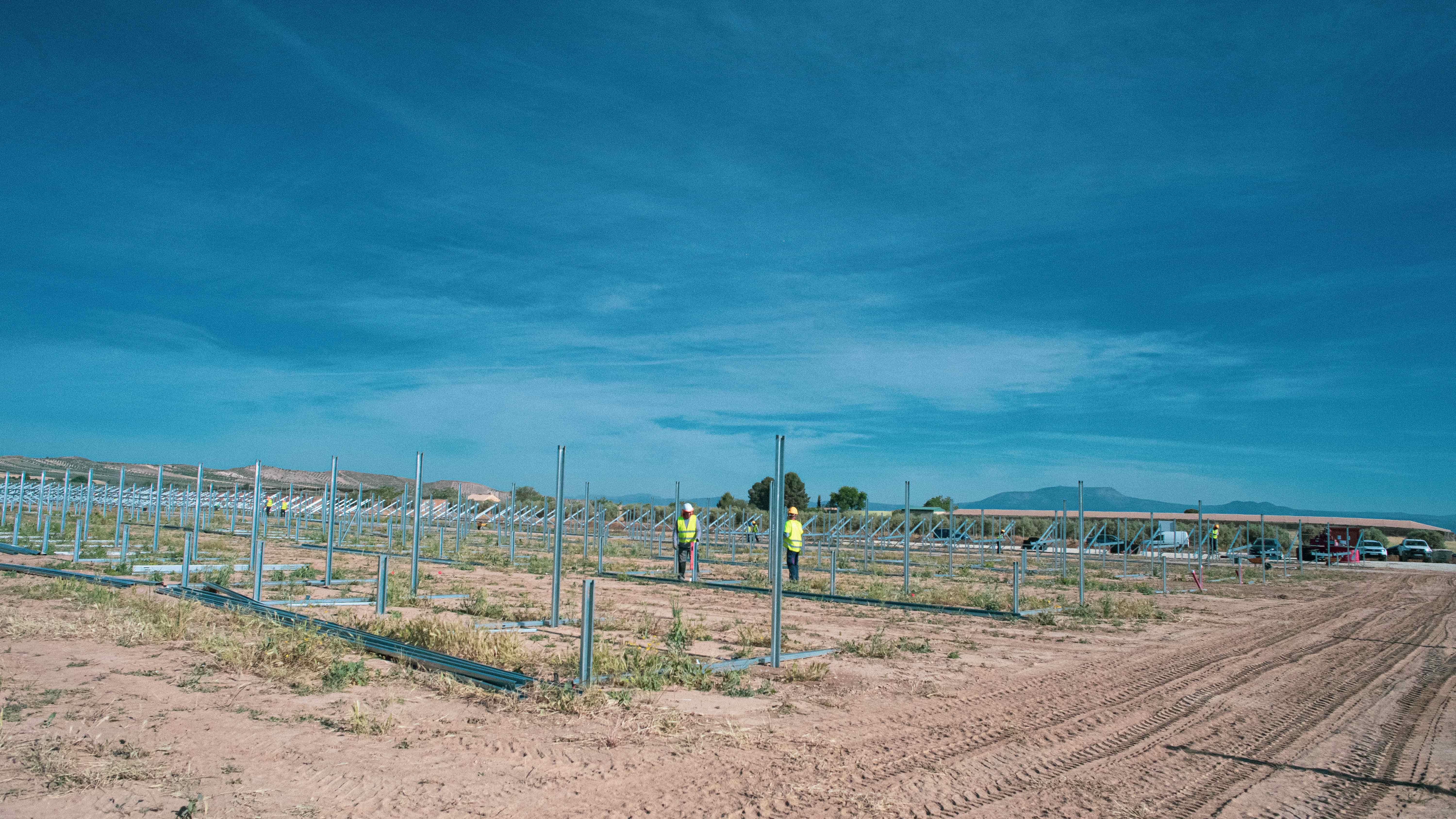 Moisés Garrido, Director of Operations at Cuerva, underlines the fact that "construction of the Camino Ácula photovoltaic plant is the result of hard work, perseverance, high professional standards and the team's commitment.The vision of carrying out this project, the dedication of the development and engineering team, the financial effort and, ultimately, the support of all our colleagues shows that everyone involved had a hand in making this a successful project and an indication of what the future holds."
The renewable power and energy-related products and services company has successfully commissioned three projects in the last year: the aforesaid photovoltaic solar plant and two wind farms (the 3.5-MW Guadix Experimental Wind Farm and the 1.5-MW Antonio Valverde Wind Farm). This year they are planning to build a new hydroelectric power plant at the Rules reservoir, thus returning to the traditional renewable energy source with which they started, and two more solar power plants: Serrano PVSP and Hoyas Grandes I and II PVSP. They currently manage six hydroelectric power plants in Spain and Panama, two photovoltaic solar plants (one as their own asset and another under an operation and maintenance contract) and four wind farms in Spain.
With the experience accumulated over eight decades of work and investment in their own infrastructure, they are positioned as a trusted expert partner for the design, development and execution of all types of electrical and energy installations abroad, providing a service that contributes to optimising energy consumption and mitigating negative impacts on the planet.
Find out more about the Ácula photovoltaic project in this video.
Descarga la nota de prensa en PDF aquí